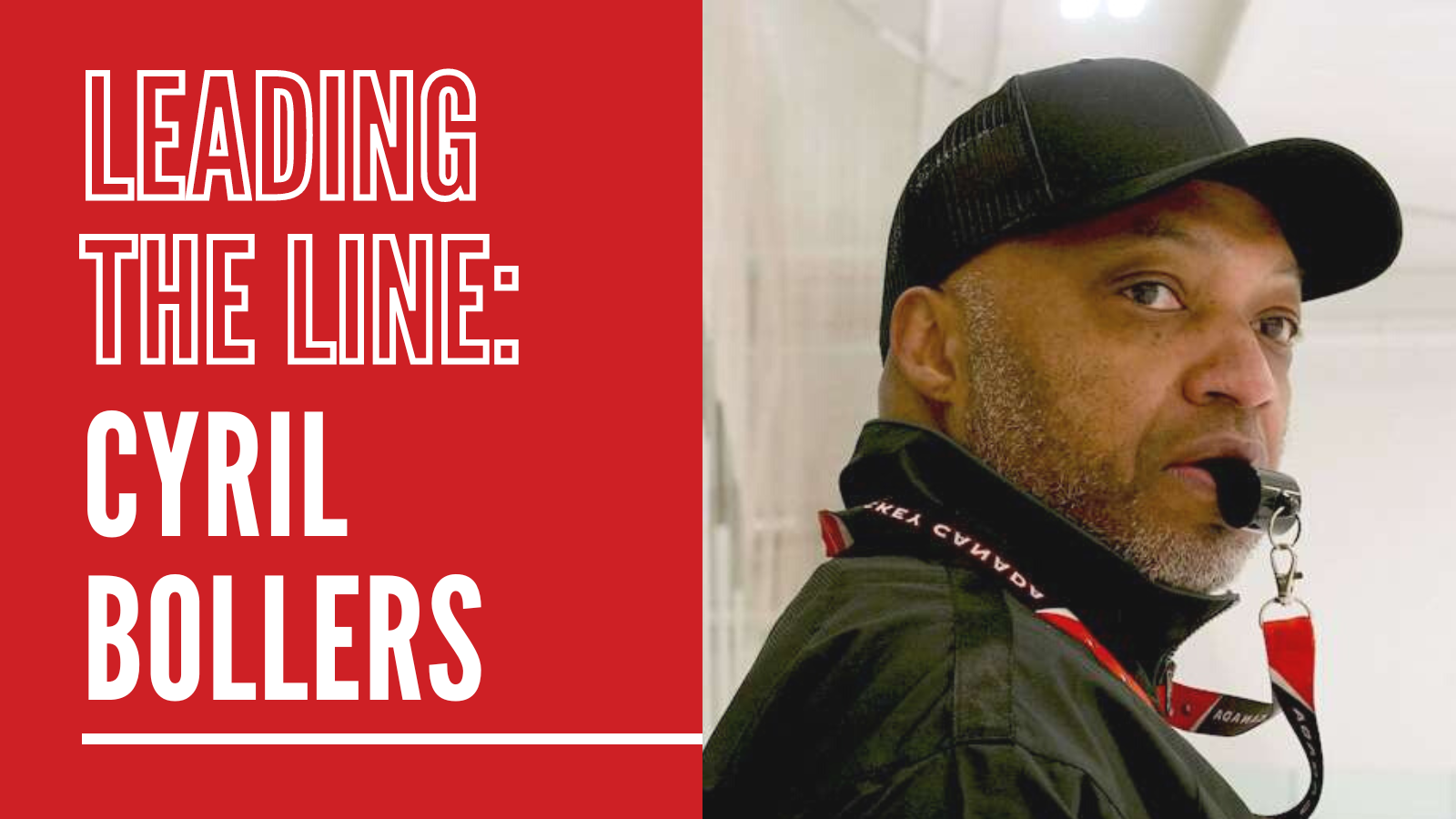 Leading the Line at the 2023 Canada Winter Games - "Development for me, as a high-performance coach, is most important"
Date: Oct, 27, 2022 12:00 PM EDT
With 20 years of coaching experience, Cyril Bollers is no stranger to the hockey scene in Toronto. He has spent much of his career in the Greater Toronto Hockey League working extensively in minor hockey as well as at events like the OHL Gold Cup and the OHF/OHL U-15 Program of Excellence. He is also the creator of the program Black Aces which introduced children from high-risk communities to the sport of hockey and keeps them involved in the game.
Now his next challenge is leading Team Ontario as one of two Associate Coaches at the 2023 Canada Winter Game this coming February. Bollers unique perspective on coaching sees himself as more of a manager of personalities rather than a hockey coach, because he understands that outside of winning, it's development and relationship building that brings victories.
"I am constantly managing 16-20 personalities. Am I giving the same message to all of them?  Yes, but it's being delivered in 16 or 17 different ways," said Bollers. "Whatever group I am working with, we are a family. We need trust, a relationship and an understanding of what needs to be done. We need to give the players an opportunity to share their voice, but also explain to them what needs to be done to win the gold."
This is the approach that Bollers is taking into the Canada Winter Games as he gears up for a calendar of evaluations and camps alongside his Head Coach, Steve Devine and fellow Associate Coach, David Cicchini.  Currently, the team leading the line at the Canada Winter Games are knee deep in preparations for selecting the final roster that will represent Ontario. For Bollers, returning to the games is a massive honour, but even further to that, seeing young players develop in a high-performance setting such as the is the gift.
"Having the opportunity to return to the Canada Winter Games is priceless, but what is most fulfilling for me is watching the development of the players of the selection camp to be at the tournament," said Bollers.
"Development for me, as a high-performance coach, is most important. I think understanding, teaching and the process is a part of what we create with the team. We need to create a team language. It's the opportunity to develop, expand their knowledge of the game and help them get to the next level. I love developing young players and teaching them."
The 2023 Canada Winter Games is set to kick off on February 18 and go until March 5 in Prince Edward Island. 
-30-